---
Do you desire something more?
Go Deeper to Go Higher in Christ
with Paul King Ministries
our mission:
To EQUIP YOU AND YOUR CHURCH TO GO DEEPER AND HIGHER IN CHRIST THROUGH WRITING, TEACHING, AND MENTORING.
---
Latest News, Blogs & Articles
---
---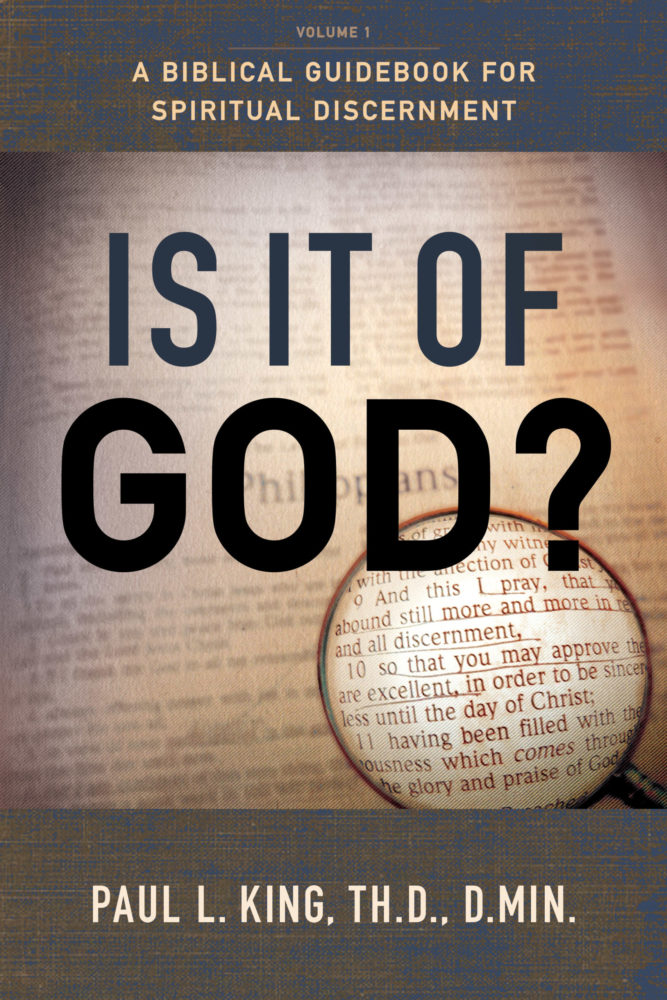 Featured Book: Is it of God
Spiritual discernment is a bit like driving a car. We need to learn when to press down the accelerator, apply the brakes, or continue to move forward with alertness and caution. The illustration of approaching a traffic light while driving helps to picture the process of discernment: Green Light means Go. Red Light means Stop; go no farther. A yellow light means slow down and get ready to stop. A blinking yellow light means proceed with caution, looking in all directions. READ MORE
Paul King reminds us that 'the authority of the believer' has always been present where Christ's sent-servants pursue His heart and mission with boldness and full accountability to the Church's call.

Jack W. Hayford, Pastor/Chancellor, Church on the Way, The Kings College and Seminary
Could you benefit from some personal spiritual direction?
Are you a ministry leader who could use some personal coaching?
Is your church going through a rough spot and could use some consultation?
Support the Ministry
All gifts to Paul King Ministries are tax deductible. Your contributions are greatly appreciated.