---
How can we know a teaching, practice, or supernatural manifestation is from God?
This book provides sound principles for discerning truth, error, and mixture from the Bible our Gold Standard!
---
---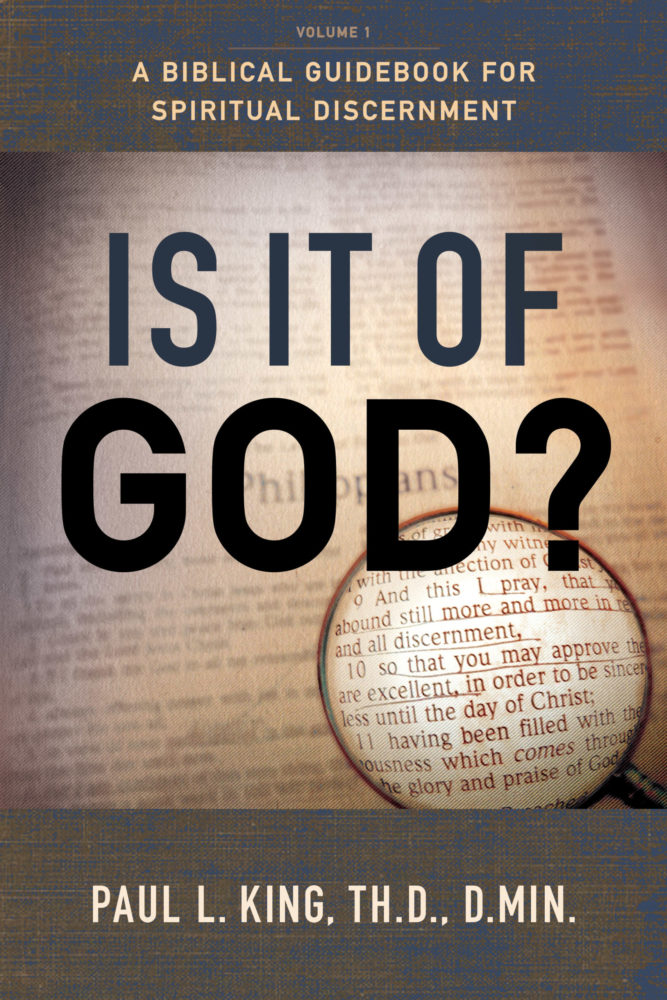 Learn the Principles of Discernment
Eight biblical principles of discernment help us to know whether to press on the gas, press on the brakes or proceed forward with caution.
Spiritual discernment is a bit like driving a car. We need to learn when to press down the accelerator, apply the brakes, or continue to move forward with alertness and caution. The illustration of approaching a traffic light while driving helps to picture the process of discernment: Green Light means Go. Red Light means Stop; go no farther. A yellow light means slow down and get ready to stop. A blinking yellow light means proceed with caution, looking in all directions.
Click the link below for a free sample chapter of the book.
Support the Ministry
All gifts to Paul King Ministries are tax deductible. Your contributions are greatly appreciated.